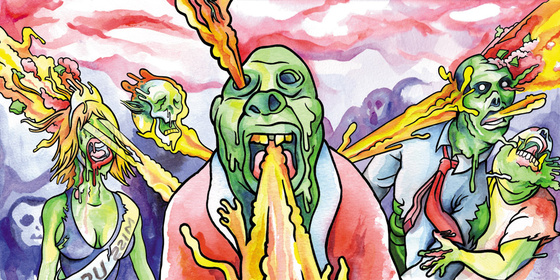 Fingathing Undead
Watercolours and Ink and Photoshop
In the continuing fictional narrative of Parker and Sneak, I imagined the boys returning to the planet after spending the previous album out of space and in the Big Red Nebula, upon there return they found the planet inhabited by a population of undead, they themselves existed in the form of some kind of televisual cathode ray poltergeist!
The inner sleeve artwork would have had the track titles and such spewing out of the central figure.
You willl have to imagine it!